Description
Reference Materials for Furthering Your Creativity
Learn about color management, software and printer settings for optimal screen-to-print matching, and more with free digital resources from EIZO.

Simple and Precise Color Management
Built-In Sensor to Automate Your Workflow
Automate your calibration with the sensor that is housed within the front bezel. The sensor swings onto the screen only when calibrating, eliminating the need for a third-party calibration device. It even operates while the monitor is in portrait mode.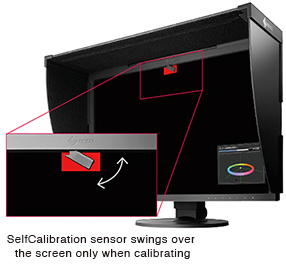 ColorNavigator 7 Color Management Software
ColorNavigator 7 is the latest calibration and quality control software for ColorEdge color management monitors. It combines all the features of EIZO's previous color management software, ColorNavigator 6 and ColorNavigator NX, to create a new and improved solution for creatives in a range of fields. The proprietary software makes calibration simple and produces predictable results for photography, design, print, and video creation.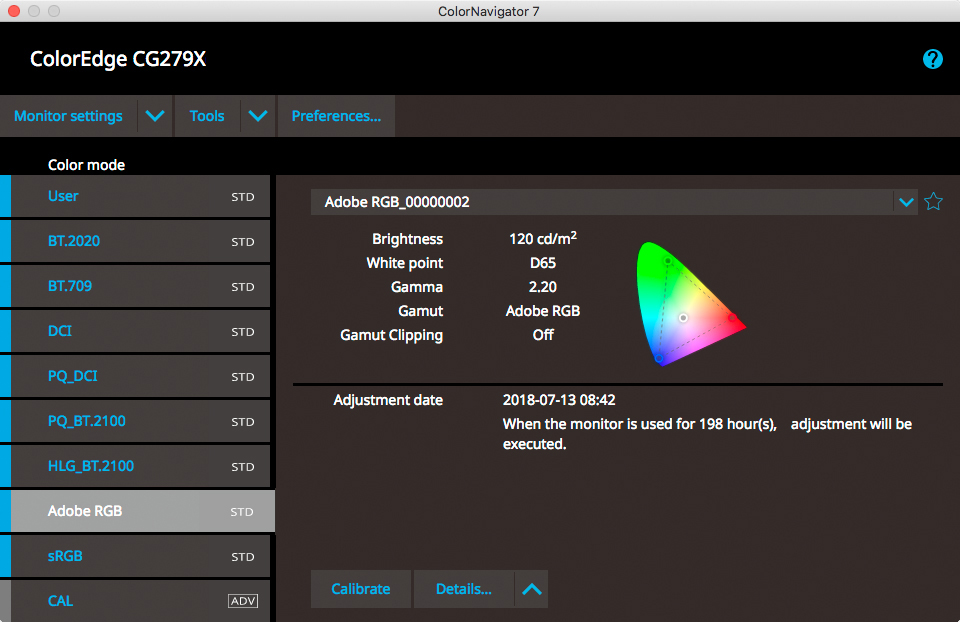 ColorNavigator Network Quality Control Software
ColorNavigator Network provides centralized quality control of ColorEdge monitors that have ColorNavigator 7 or NX installed. Administrators can set color modes, schedule self-calibration, register or adjust asset management settings, and other tasks whether the monitors are local or remote. ColorNavigator Network is hosted on a secure cloud server to free you from the initial investment and running costs of providing your own server.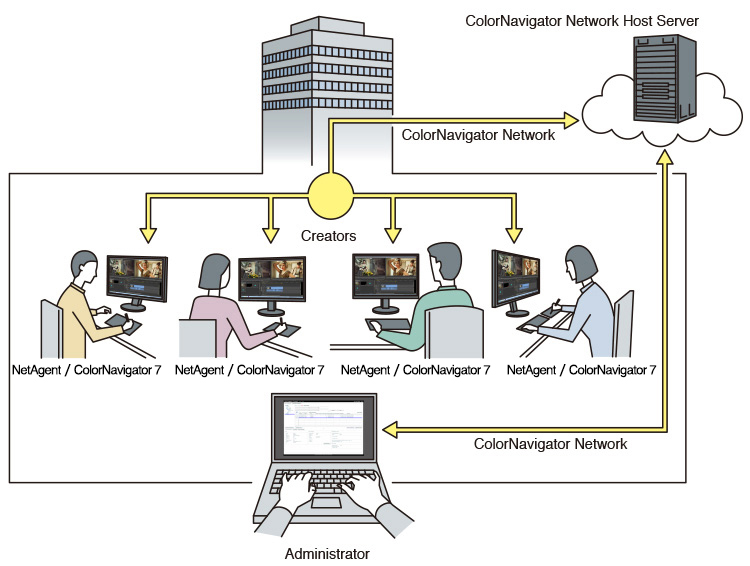 More about ColorNavigator Network
Features for Creative Work
Vivid Colors Reproduced to Industry Standards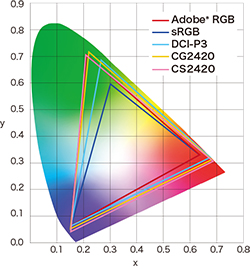 The wide color gamut of the ColorEdge CG2420 reproduces almost the entire Adobe RGB color space so images shot in Adobe RGB will be displayed correctly. Photos of vibrant blue skies and lush green forests are reproduced faithfully in a  way that monitors limited to an sRGB color space cannot display. The wide color gamut also ensures reproduction of almost the entire ISO-coated and US web-coated CMYK color spaces used in printing.
10-bit Simultaneous Display
Using the DisplayPort or HDMI inputs, the ColorEdge CG2420 offers 10-bit simultaneous display* from a 16-bit look-up-table (LUT) which means it can show more than one billion colors simultaneously. This is 64 times more colors than you get with 8-bit display, resulting in smooth color gradations and reduced Delta-E between two adjacent colors.
*A graphics board and software which support 10-bit output are also necessary for 10-bit display. Equipment that supports Deep Color is necessary with the HDMI inputs.    
Adjusted at the Factory for Smooth Color Gradations
The gamma level for each ColorEdge monitor is adjusted at the factory by measuring the R, G, and B gamma values from 0 – 255, then using the monitor's 16-bit look-up-table (LUT) to select the most appropriate tones and achieve the desired value. This ensures the smoothest color gradations in your images.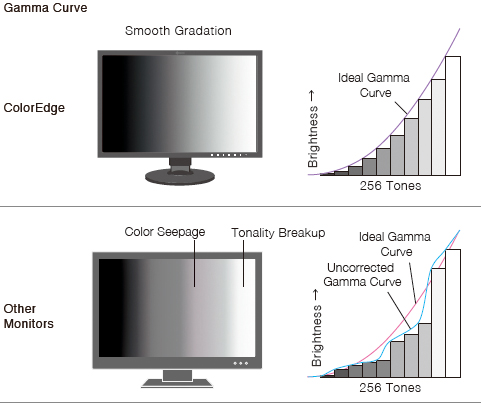 Stable Display Technology for Unrivaled ColorEdge Quality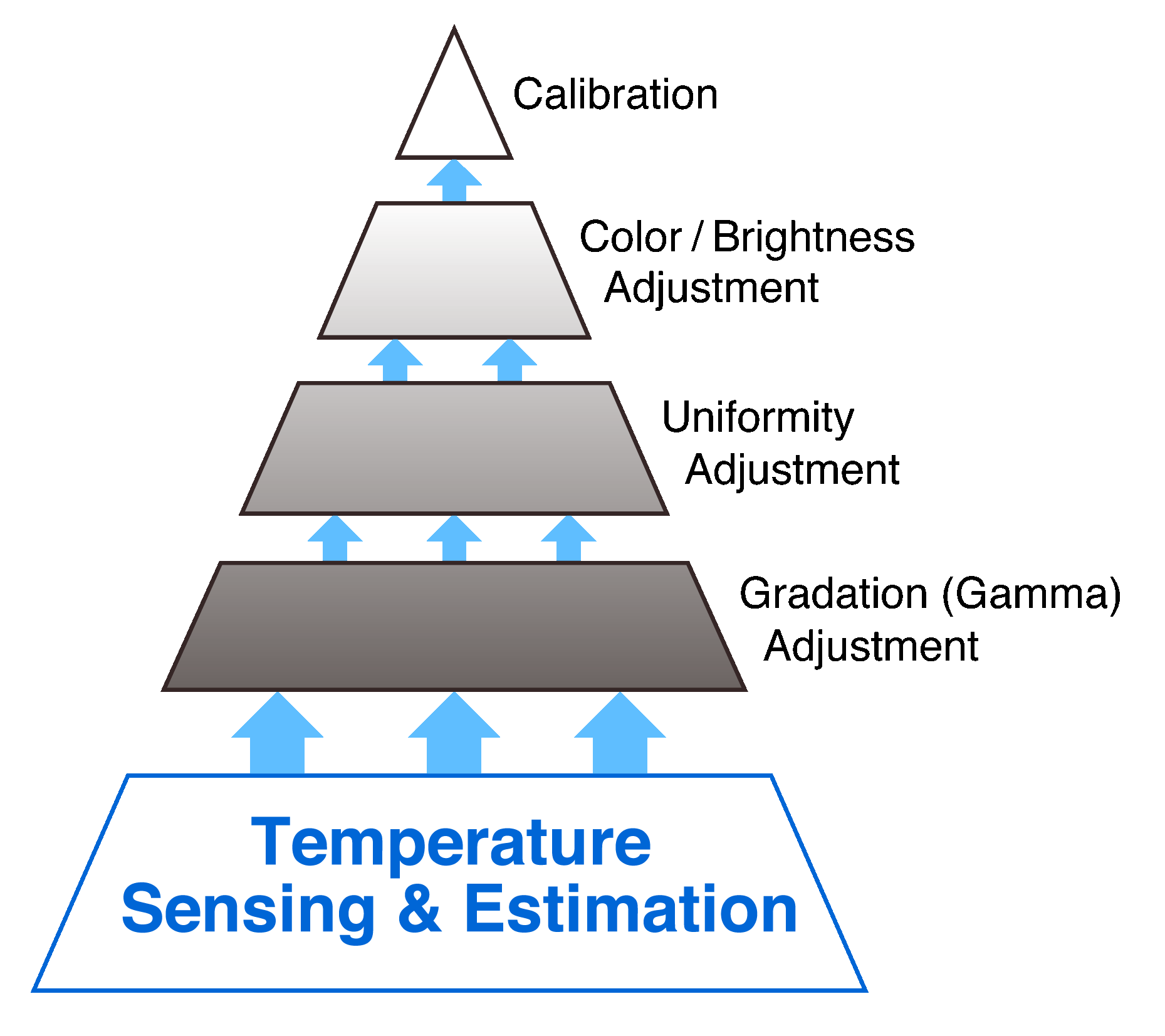 The color and brightness of an LCD monitor can shift due to changes in ambient temperature and the temperature of the monitor itself. ColorEdge monitors are equipped with a temperature sensor for accurately measuring the temperature inside the monitor, as well as estimating the temperature of the surrounding environment. With this temperature sensing and estimation technology, the monitor adjusts in real-time so gradations, color, brightness, and other characteristics continue to be displayed accurately.
Read more about image quality stabilization in our White Paper.
Stable Color in Just 3 Minutes
A typical monitor takes 30 minutes or more for its brightness, chromaticity, and tone characteristics to stabilize. The ColorEdge CG2420 takes a mere 3 minutes. Whether you are working in a studio or taking the monitor with you on location, you get reliable color display soon after turning the monitor on.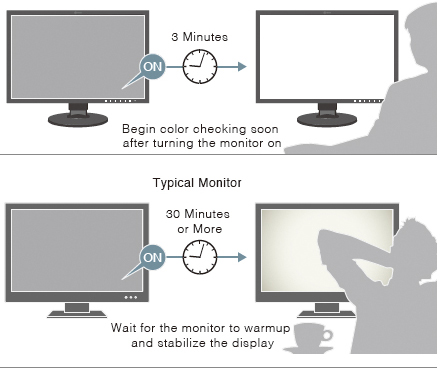 Uniformity Across the Screen
LCD monitors commonly exhibit fluctuations in brightness and chromaticity across the screen, affecting color accuracy. To counter this, ColorEdge monitors are equipped with EIZO's patented digital uniformity equalizer (DUE) technology which corrects deviations in every tone across the screen to ensure stable display.

Wide Viewing Angles with IPS Panel
The 178° wide viewing angles afforded by the IPS panel technology allow two or more people to view the screen at once with little change in color or contrast.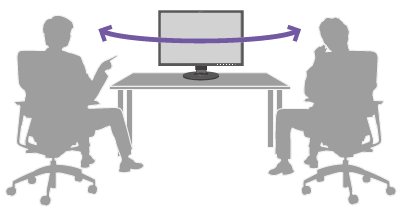 Feature for Video Editing and Post Production
True Black Display
In compliance with the DCI standard, the ColorEdge CG2420 offers a high contrast ratio of 1500:1* for producing true blacks that are otherwise difficult to display on a typical LCD monitor. When viewing the screen from an angle in a dimly lit room, dark tones typically appear washed out due to the display characteristics of LCD backlights. The CG Series is equipped with a retardation film which allows tones to retain their depth even when viewed from an angle.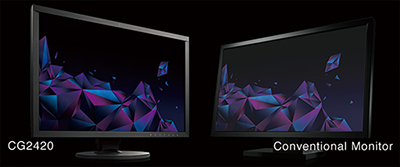 *Typical value when DUE Priority is set to "Brightness".
Sleek, User-Friendly Design
Slimmer Bezels
The slim cabinet features unobtrusive frames that are 39% slimmer than its predecessor's so you can focus more on the screen.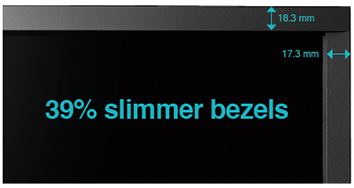 Seamless Electrostatic Switches
The flat design uses electrostatic switches on the front bezel in place of traditional buttons for seamless access to monitor settings.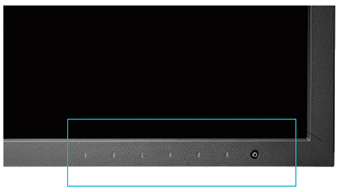 Built-in Carrying Handle
A carrying handle on the back of the monitor allows you to easily move it from one location to another.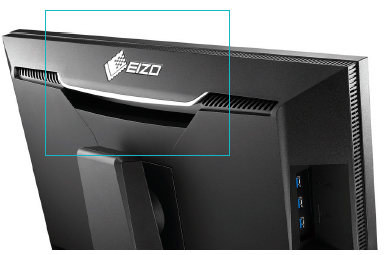 Easy-Access USB Ports
The monitor is equipped with three easy-to-access USB 3.0 ports, including one port for battery charging devices such as a smartphone.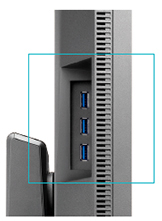 Features for Comfort and Ease-of-Use
Minimized Reflections with Non-Glare Panel
The monitor is equipped with an IPS non-glare panel for high visibility. It also uses dimming technology to minimize flicker and help prevent eye fatigue for a more comfortable working environment.
I/P Conversion for Flicker-Free Display

The HDMI input of the ColorEdge CG2420 supports I/P (interlace/progressive) conversion for converting the interlace signals from TV and video into progressive signals for flicker-free display.
Light-Shielding Hood
The CG Series comes bundled with a shading hood that effectively prevents glare on the monitor's screen caused by ambient lighting. The ColorEdge CG2420's shading hood is newly designed and attaches to the monitor magnetically. This allows the users to attach the hood quickly and easily without needing to connect separate parts.
Ergonomic Stand for Comfort and Convenience
Adjust the screen to the most comfortable angle and reposition it to show your work to a colleague or client. The monitor comes with a versatile stand that offers height, tilt, and swivel adjustments as well as portrait display.

Multiple Inputs
DisplayPort, HDMI, and DVI-D inputs are included and support various types of graphics boards. The HDMI input also offers direct connection with digital cameras.

Commitment to Quality
5-Year Manufacturer's Warranty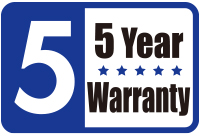 ColorEdge monitors are backed by a manufacturer's 5-year warranty that covers all components including the LCD panel*. EIZO manufactures its products at its own factories to allow close control over production quality and ensure each monitor is built to last.
*Usage time is limited to 30,000 hours.
Zero Bright Pixels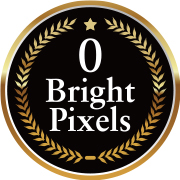 EIZO guarantees its ColorEdge monitors will be free from bright sub-pixels for six months from the date of purchase.
See our Bright Pixel Policy for details.
Brightness and Color Warranty
The brightness and color of the ColorEdge CG2420 is warranted for up to 10,000 hours from the date of purchase. When used at a color temperature of 5000 – 6500K, a brightness level of at least 120 cd/m2 is warranted.
Certified for Quality and Performance
The monitor has obtained TUV Reinland's Color Accuracy (Quick Stability grade) certification. Color Accuracy is the first quality and performance criterion to measure the color accuracy of display devices for multiple graphics fields such as photography, post production, design, and printing.
It is also recognized by Fogra as a Class A FograCert Softproof Monitor. Using it in a FograCert Softproofing System ensures designers, print specifiers, and print producers can rely on the soft proof for predictable and consistent results.
More about these certifications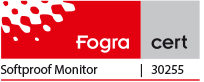 Evaluation carried out with the monitor's DUE Priority set to Uniformity.
Used by ColorEdge Ambassadors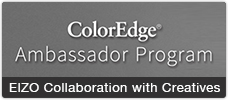 The ColorEdge Ambassador Program showcases professional photographer, designers, filmmakers, and other creatives who are committed to inspiring and educating artists around the world of all levels. The ColorEdge CG2420 is used by ColorEdge Ambassador Marco Olivotto from Italy in retouching and color correction.
More about the ColorEdge Ambassador Program
Color Simulation Software
EIZO's UniColor Pro software simulates color blindness when used with select EIZO LCD monitors. It allows designers to see how their printed materials, signs, web contents, videos, etc. will appear to those with color blindness.